Christmas 06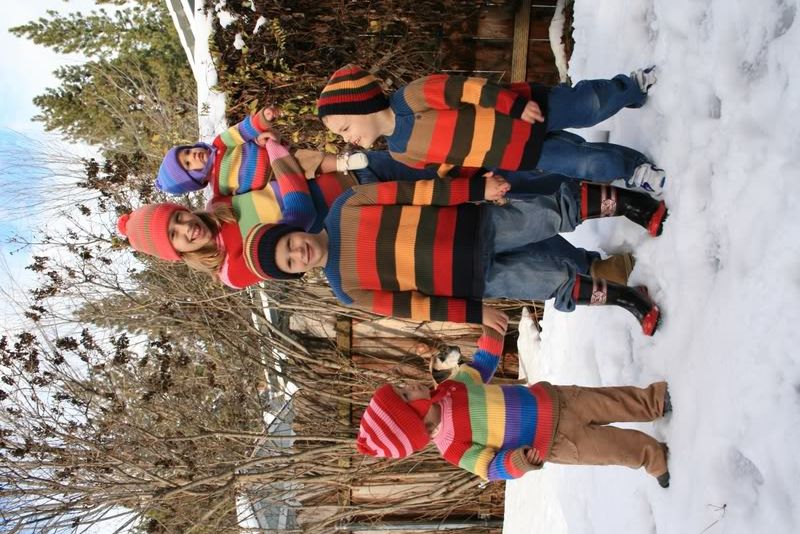 Looking back on last week, I'd say we had a pretty great Christmas. Isaac's whole (immediate) family made it up to N. California to celebrate Christ's birth at his sister's house. It was a comforable 30 degrees almost the entire time we were there, and we even got some snow on the day after Christmas! We were the first to show up, so Sophia got some individualized time with two of "the cousins" (we'll call them Emonee and Yon-Yon to protect their true identities). Yon-Yon was Sophia's superhero the whole time (notice how she's staring at him in the picture at right), and you'd have thought that Emonee was her very own daughter the way she loved her and wanted to take care of her. No matter how many times Emonee tried to rip Sophia's hair out from the root (Sophia apparently has some great hair for that), Sophia recovered with as much love or more for Emonee than before -
but perhaps with a little more attention to Emonee's little grabbers
. After a couple of days, the other cousins
Deet
and
Tallgirl
showed up and made things even more exciting. I can only imagine the friendships that will evolve between the cousins throughout the years...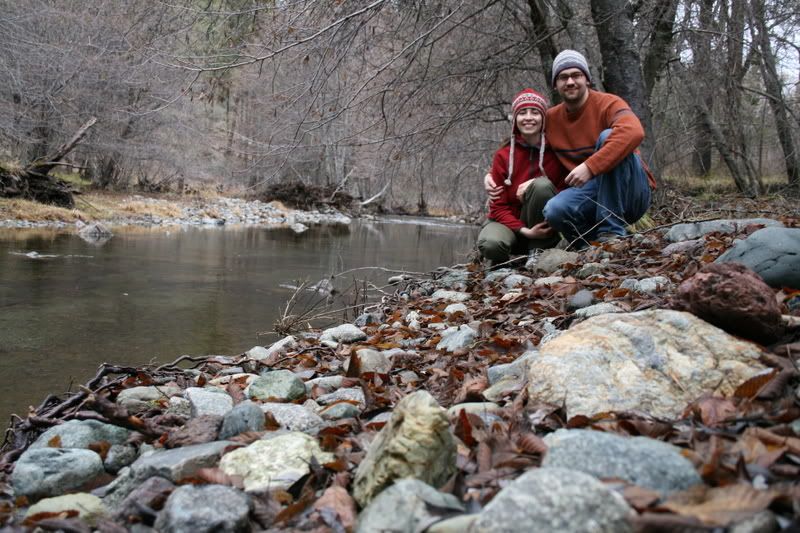 The family celebrated Christmas on the 26th, so on Christmas Day Isaac and I took advantage of our spare time and took a 6 hour roadtrip out West to see some countryside. It was beautiful. The weather was perfect and we took a different route back and drove on a very narrow country road where we saw deer and wild turkeys. It was certainly one of our favorite dates yet.
Sophia's grandpa, or Pop-Pop, as we call him, dressed as Santa and surprised the kids with a visit and some stockings. Sophia enjoyed getting the stocking, but didn't want to get too close to that weird bearded fellow. The day ended perfectly with a wonderful dinner lovingly prepared by Grandma. We are so happy and indeed blessed to have had the chance to share Christmas with family.